Reading time:
3
minutes
Let's talk about sex: Durex ads
Durex's new campaign, based on updated positioning, focuses on the stark, everyday realities of sex. While numerous brands have tried to change the conversation around sex, for many, it remains a difficult topic. For at least the last two years, the brand world has been awash with taboo-smashing; so much so that it seems a little bit like white noise today. But what Durex does better than most is bringing insight together with execution.
The campaign highlights the problems that people are afraid to talk about, using statistics backed by their Global Sex Survey. Most refreshingly of all, Durex does not position itself as being the solution to these problems, but acknowledges its place in the realities of sex. In a move away from the brand's usual tongue-in-cheek approach, this campaign, and indeed the entire brand, is moving towards a mature, yet still light-hearted, discussion of sex.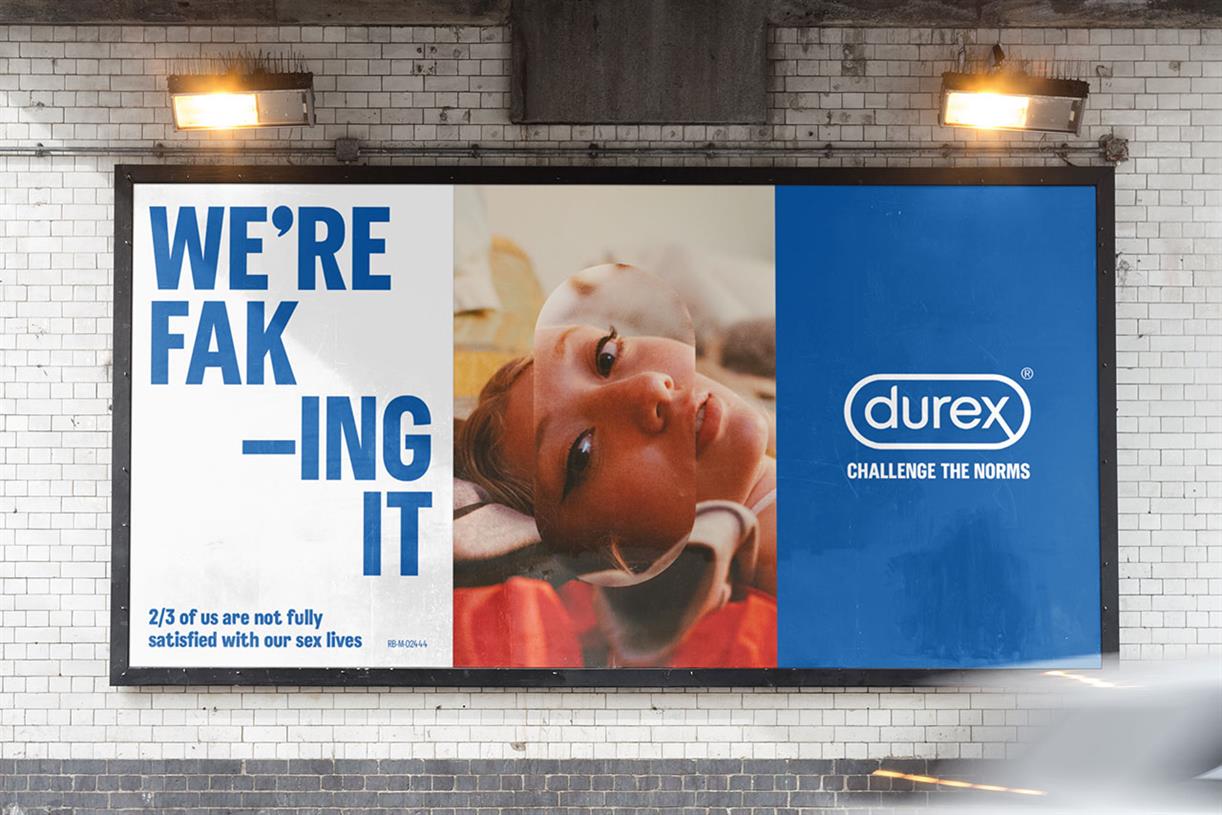 Durex's new campaign, featuring online and OOH ads (Source: Durex)
But if this campaign were simply another 'conversation starter', frankly, we've seen it before. For sure, taboos can't be broken if they aren't spoken about, but we want to see brands that practice what they preach. The good news is that this campaign and positioning is backed up by action. The Global Sex Survey aims to understand how people think and feel about sex today, and the place it has within the rest of their lives. Durex has long partnered with health professionals, academics and scientists to design their Global Sex Survey, innovate product design, and collaborate with educators to ensure comprehensive sex education is made available in schools.
Durex also takes a step away from the now-dominant visual codes of the 'brand-talking-about-sex' world. Across categories, brands talking about sexual health and wellness have attempted to beautify the imagery of sex. Pastel colour palettes and ultra-sleek minimalist packaging blur the boundaries with the swathes of millennial pink imagery we see from adjacent categories. The donning of a semiotic costume is, understandably, one method in which to enter a taboo into more mainstream conversation. But Durex has chosen to stick with its bold blue and white, communicating & supporting a straightforward honesty which doesn't attempt to couch the realities of the statistics.
Source: Durex Instagram
Where this new visual expression of taboo-less sex might not quite hit the mark is the brand's Instagram feed. The blocks of text are visually striking but can be overwhelming and difficult to digest. What the other print ads bring with the inclusion of diverse people is an element of approachability and humanity, which the social media text lacks. The inclusion of human faces and skin tones allows Durex to seem more like a confidante offering a supportive hand.
Durex is a brand that is aware of its own status, and mindful that this issue is a social one rather than a material one, and so does not overstate its own significance or ability to solve the problem. In doing so, Durex is showing a restraint which other brands can often lack.
---
Find out more about our Human & Cultural Insights
We explore the interplay of culture and human experience, and what this means for brands. Click below to see how we can help you unlock growth by creating greater relevance, meaning and shareability in people's lives and in culture.