Reading time:
3
minutes
Brands playing with time and space
The spaces where we live, work, and play have been converging for some time now. Co-existence brands such as 3Den, The Collective, and even Mini have been popularised (among those who can afford it) as a solution from burnout. Or, in the case of The We Company, "to elevate the world's consciousness."  By compressing the different spaces of our lives into one place, these services promise to reduce inefficient journeys, leaving more time for… whatever you want.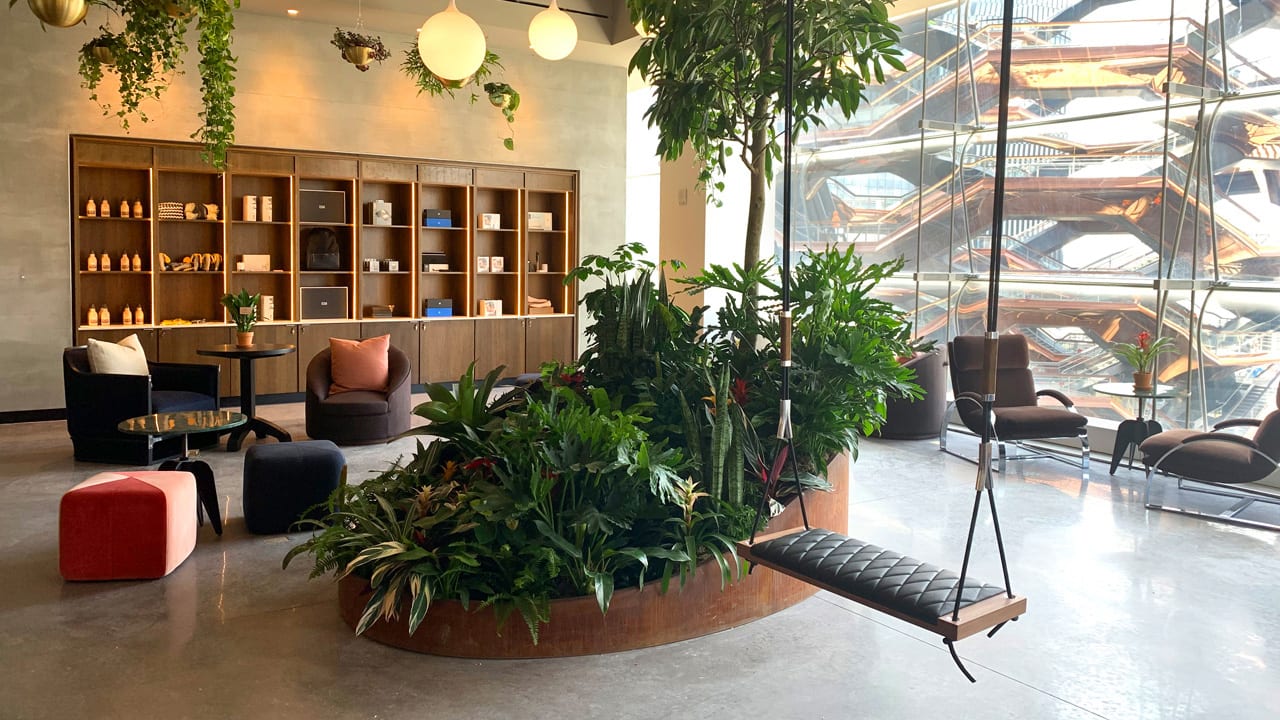 The home of the future (for some): 3den's at Hudson Yard.
This isn't particularly new news, and culture is in something of an arms race to uncover the true purpose of co-living. Boots Riley's immensely popular Sorry to Bother You used magical realism to take co-existence to its wildest extreme. The film's antagonist Steve Lift (played by Armie Hammer) is a tyrannical caricature of Silicon Valley, whose company Worry Free packages slavery up as the solution for burned-out workers. For now, the realm of fiction.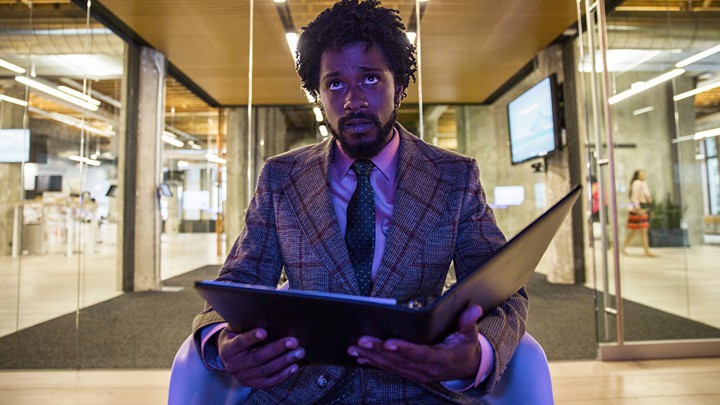 Culture a step ahead: Lakeith Stanfield as Cassius in Sorry to Bother You (2018)
But we noticed something curious recently. Premium fitness brand Life Time is drawing up plans to open its own co-living spaces in Las Vegas, Miami, and Dallas as early as next year. Fast Company reports that this is the natural next step for the brand, having rooted its Manhattan gym in an exclusive, all-encompassing luxury residence called Sky. Life Time wants to help make people's lives a bit less busy – as people take a more holistic view of their needs and priorities, brands are quickly responding. Frankly, we'd be more surprised to find a brand that isn't. And until now, the co-living world has been dominated by work-focused brands. So the entry of a fitness brand (let alone a car manufacturer) into the market suggests a broader shift in the way people with means view themselves – where who you are isn't solely about who you work for.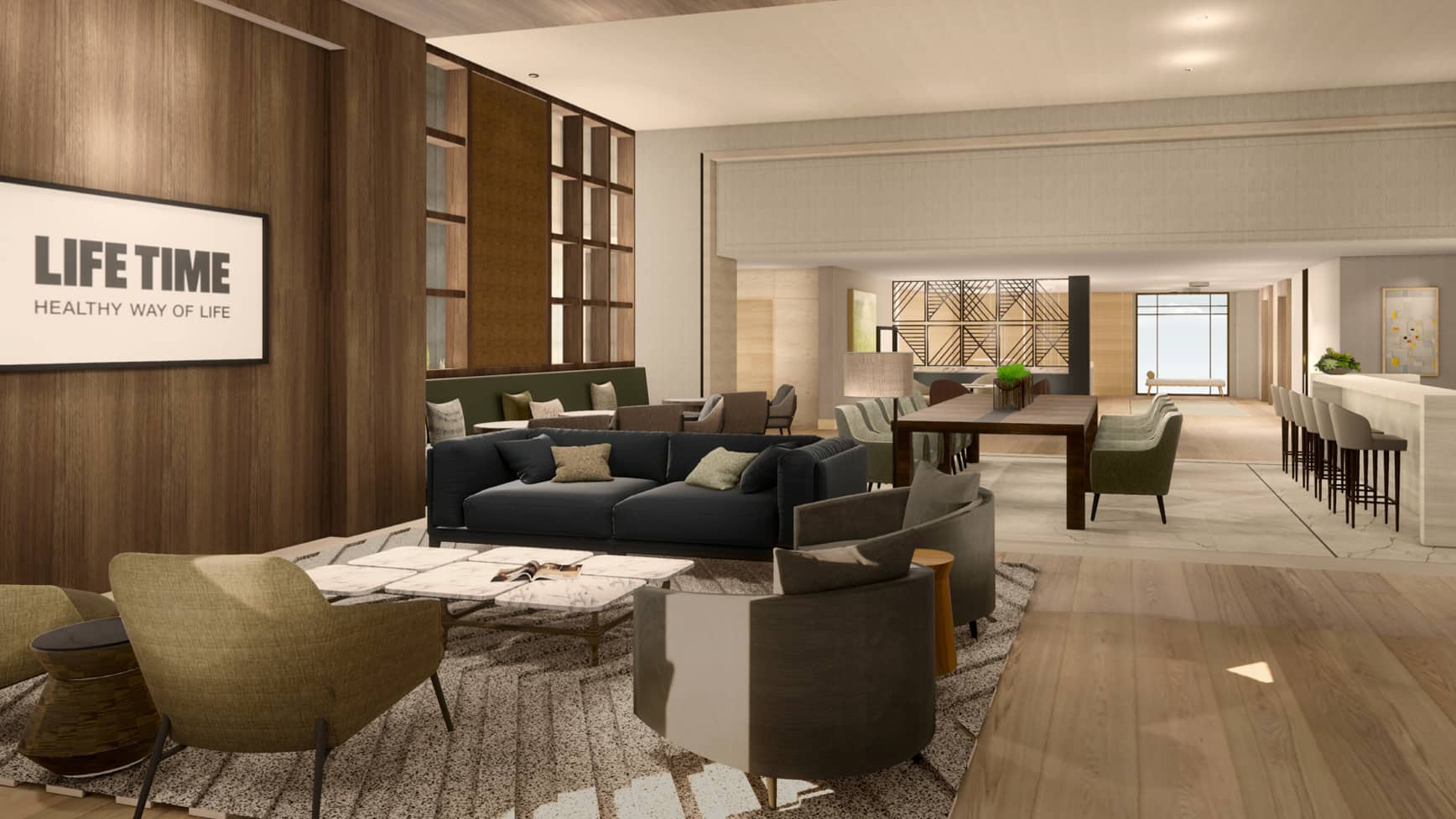 Community spaces by Life Time.
This gets to the heart of what is so fascinating about co-living. Despite its Utopian ambitions, it's still a preserve of the wealthy, and will more and more become a symbol of status. And as brands compete for market share, they will have to differentiate themselves. What will be the future character of Life Time, or The We Company? Are you a 3Den person, or a Collective kind of person? But looking further ahead, with populations concentrating in the world's cities, co-existence will become much more commonplace, and necessary. Sheer demand will force the emergence of more varied, affordable options. We will be watching closely for brands in the future who answer the need for genuinely affordable co-living; ultimately they will make the greatest gains.
Charlie Hyde, Human & Cultural Insights
---
Find out more about our Human & Cultural Insights
Kantar Consulting's experts explore the interplay of culture and human experience, and what this means for brands. Click below to see how we can help you unlock growth by creating greater relevance, meaning and shareability in people's lives and in culture